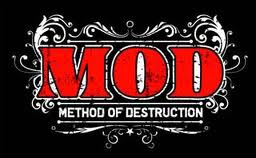 Welcome to the Wiki
Mods wiki is a wiki about video game mods. Yes we know Garry's mod is not technically a mod but, it is a heavily mod-friendly game other than that MODZ. We are not held responsible for your blocks, loss of possessions, or injury. By downloading a mod you hereby take responsibility for that mod and your actions related to the mod. We hold no credit towards a mod unless stated.
Our Other Wikis
Check out our other wikis:
More soon to come!
How to mod
Check out a Tutorial on how to mod.
Recent Activity
Ad blocker interference detected!
Wikia is a free-to-use site that makes money from advertising. We have a modified experience for viewers using ad blockers

Wikia is not accessible if you've made further modifications. Remove the custom ad blocker rule(s) and the page will load as expected.