½Link titleHere is a list of mods for games in the Call of Duty series.

[[Media:Example.--~~~~Insert non-formatted text here ---- ---- ---- ogg]]
uuuuu
Call of Duty
Edit
List of mods :
SWAT (total conversion mod)
AWE game mod
Breaking 50 Paintball game mod
Revolt (total conversion mod)
Zombies Mod (semi conversion mod)
SPLinT _CeLL's Minigun
your mom
Hellfire's Tin Tank
All weapon mod (in multiplayer all countries can use all guns)
Camo weapons (all weapons have camouflage applied)
gsm_assualt_codsp (Puts blood & gore in the campaign)
zzzzz_30cal (final) (puts in a higher fire rate for the 30 cal)
Jap banners (replaces Nazi banners with Japanese banners)
Hitler youth banner (replaces Nazi banner)
German Labour front flags (replaces Nazi banner)
Luffwaffe Flag (replaces Nazi banner)
Waffen SS banners (replaces Nazi banners)
PPSh-41 black skin (gives the PPSh-41 a black finish)
Menu skin (Blue skin background)
Purple desert eagle skin
Many different weapon models
Soldier skin
New grenade launcher
loading window
Call of Duty:United Offensive
Edit
List of mods:
descargar call of duty united offensivo
Revolt_3x UO
Revolt_4x UO
THE SHITMAN WEAPONS ADDITION MOD
Merciless for UO 4.5
Pulslce's Rifles Only UO
WRM(Wolfsbane Realism Mod)Version 6
Call of Duty 2
Edit
List of mods:
admiral mod
zombie mod
tommy gun with round drum
all weapon mod
weapon skins
custom main menu
Matador:
- Blood on Ai bodies (based on hit location and weapon) - Blood on player hands - Extra gore (configurable) - Blood splatters on the ground/wall - Pain/death sounds (configurable) - Blood pools under the player when killed - Blood on player camera - Bleeding - Custom HUD - 2 new grenades (Firegrenade, Gasgrenade) - Ai can get decapitated (configurable) - Projectile/grenade weapons will gib - sprinting(configurable) - switch trough your different nadetypes(smoke,gas,fire) - call airstrikes - use flamethrower (ai/player)
- New Damage skins, More Detailed, More Blood - New Weapons skins, these are some random i just made up really fast, not very detailed - New Weapons added: Scoped mp44, scoped m1carbine, FG42, Dual mag. mp40 - Sprint Time Increased - Earthquake Effect added for Barrel Explosion, your screen will Shake !)
all rifles mod (gives lots of rifles)
Heros of ww2 gives your allies whatever gun that is in your hands
Scoped weapons
Lightsaber
Double damage
Character skins
Call of Duty 3
Edit
List of mods:
Call of Duty 4: Modern Warfare
Edit

List of mods:
Paintball (total conversion mod)
Alien (total conversion mod)
Zombie (total conversion mod)
Pumpkin(Turns all watermelons into pumpkins)
Boycott Barrels(An explosive barrel skin)
Energy Barrels(Another skin that shows the barrels as Energy Drinks)
Star Wars(Has the shots sound and look like blasters)
Vehicles(Allows vehicles to be placed on the map)
Zombies vs. Mutants(Team Deathmatch with different skins)
USMC Black(Gives USMC players a black suit)
Weapons(Allows weapons from previous Call of Duty games to be used)
Star Wars: Galactic Warfare (total conversion mod)
Frontlines (Total conversion mod)
Weapon bots (This mod uses the base of the pezbots mod but then has a range of customized weapons and skins created by me as well as some custom music)
Flyer Mod (allows you to drive vehicles)
Veterans day skin
High Resolution pack
Shiny weapons (gives all guns,grenades and perk equipment gold camo)
Bloodworks (new weapon skins and unlocks all of the last class guns (mp44,gold desert eagle,etc.))
gsm_vehicles_cod4 (gives the vehicles camo)
Ultimate desert eagle skin pack (new textures for desert eagle)
Outcast4567s improved woodland (or desert) marpat (changes the USMC skin)
Reign of the undead (new co-op mode)
Zombie mod (-200 ranks
-HP/mine stealing protection]
-redirects to other servers
-two special abilities for each zombie (fast zombie only has skulls)
-'repel zombies' ability for hunters
-rank 200 abilities
-5 easter eggs
-zombie/hunter counters
-high scores
-golden guns
-added unlocks every 33 ranks, and a shortcut/unlock menu for help)
PEZbot-Multiplayer bots (acts as combat training for black ops)
KG64_Cnopicilin's realism mod (makes the weapons exactly like they are in real life)
no zoom (doesn't zoom your weapon in while aiming down sights)
Real_Weapon_Sounds (Puts in recordings of actual weapons)
Weapon skins (gives all the weapons realistic skins)
Vehicle textures(gives the vehicles new textures)
Battle pack skin pack (changes everyone's costumes)
Cod4 Beer Bottles (changes the barrel skins)
MK23 (New gun)
Melle sword (gives a sword for knife)
Pink mp44 (new camo for mp44)
Nickel plated weapons (nickel plates your weapons)
Menu mod (puts a black hawk rappel instead of shoulder)
Sniper zoom (multiple zoom levels)
Call of Duty: World at War
Edit
List of mods:
Zombie Vacant (map mod)
Give All Cheat
Call of Duty: Modern Warfare 2
Edit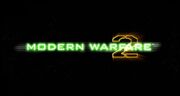 List of mods:
Gamemode mods (unlocks diffrent gamemodes)
Call of Duty: Black ops
Edit
List of mods:
Call of Duty:Modern Warfare 3
Edit
List of mods: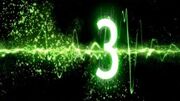 Watch these gay Videos
Ad blocker interference detected!
Wikia is a free-to-use site that makes money from advertising. We have a modified experience for viewers using ad blockers

Wikia is not accessible if you've made further modifications. Remove the custom ad blocker rule(s) and the page will load as expected.